I am so excited that today is my SITS day! I am being featured on the SITS Girl's site.  What is SITS? If you don't know about The SITS Girls, then let me introduce you to an amazing team of women that love to help fellow bloggers.
SITS girls is a network of over 40,000 members with an aim to help fellow bloggers.  It is a place where all the bloggers can find a blogging community, learn technical skills they need to succeed online and get all sort of tips on how to improve your blog.  If you are not a member, please take a moment to check out their website.   http://www.thesitsgirls.com/start-here/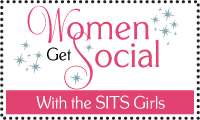 Hello fellow SITS-TAHS! Welcome to Charis by Design.  My name is Dannellys and I started blogging last year when I was home after giving birth to my second child.  Writing has always been an outlet for me to express all the different ideas that I may have at the moment.  I created this blog to be an inspiration to those that have faced the same questions and challenges that I have personally experienced.
It could be a range of topics anywhere from being a mom, fashion, celebrities, life, arts, culture, health and more.  I have always been known as the dreamer and just like the butterflies have to struggle to break out of their cocoon, life is a struggle but without the struggles you won't be able to fly.
I just wanted to take the moment to thank you for taking the time to check out my blog.  Make sure to stick around to find out what's next here at Charis by Design.
No related posts.